Temporary Staffing
McNaughton Staffing can provide you with temporary employees whether it is for those "last minute" needs for just a few hours or a few days. We can provide flexible and qualified associates to you that have the experience to fulfill your workload while maintaining your company's standards. We bill at an hourly bill rate and send out invoices each week to keep things simple and easy to manage for you.
Direct Placement Staffing
McNaughton Staffing provides Direct Placement Staffing which is an excellent way to secure that "perfect fit" for a permanent position. McNaughton Staffing does all of the recruiting, interviewing, and reference checking associated with finding the right candidate that will possess the unique skills, education, and work experience your company is looking for. We do all of the work, saving you valuable time and money. After identifying that candidate we invoice a one time fee which includes our unique guarantee.
Payroll Services
McNaughton Staffing also offers payroll services which significantly reduces valuable time, overall employment costs, and administrative costs for our clients. This is a great uniform payrolling tool that can be used for seasonal or returning workers to full-time, permanent positions.
Temporary-to-Hire Staffing
McNaughton Staffing can provide you with professional candidates who have the necessary skills and experience to successfully contribute to your company. Temporary-to-Hire is a great way to make a knowledge-based decision on the permanent employment of a McNaughton Staffing Associate. The bill rate for that hourly employee includes all costs that are associated with recruiting for that "perfect fit" such as: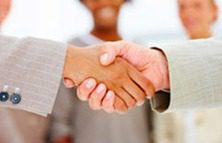 Keeping it Simple for You
We interview all qualified candidates face-to-face so that we may introduce to you the top performers available based on your specific individual and company needs. Our objective is to fulfill your personnel staffing needs while at the same time minimizing the costs associated with attracting and retaining productive employees.
We provide extraordinary professionals for part-time and full-time positions, temporary assignments, work overload, illness/medical/vacations, while at the same time providing around-the-clock accessibility for those "last minute" needs.